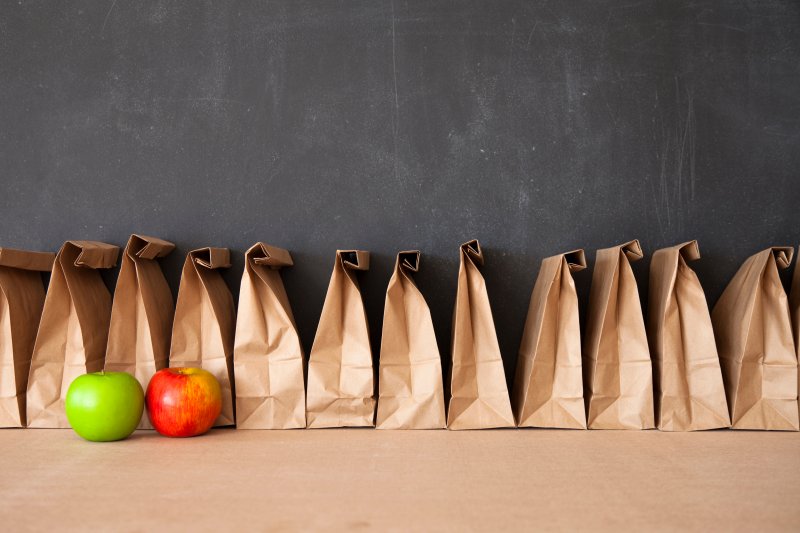 Getting traditional braces means there's a new menu your child has to follow to ensure their treatment progresses smoothly. When your child is eating at home, you can make sure they are taking care of their teeth and braces. However, now that school is starting up again, they'll be eating with their classmates! If you're not sure what foods they should and shouldn't eat, here is an essential guide to packing a braces-friendly school lunch!
What Foods You Should Pack for Your Child
While certain changes need to be made regarding what you can pack for your child's lunch, there are still many options to choose from! No matter what your child's flavor preferences are, there's something for everyone.
Foods that are soft in texture but high in nutritional value are excellent options. Some highly recommended braces-friendly foods are mashed potatoes, yogurt, meatloaf, seafood, eggs, pasta, rice, soups, steamed vegetables, beans, and various soft pastries.
If there is food you want to pack that you're not sure about, don't hesitate to ask your dentist! They are there to help! A short conversation about what you should and shouldn't pack can save a lot of time and help them avoid having to fix their braces.
What Foods You Should Avoid Packing
As a general rule, avoid packing their lunch with any foods that are too hard or sticky.
Crunchy foods may damage or loosen the brackets, wires, or bands that hold their braces together. This can disrupt treatment or even cause an emergency visit to your dentist.
Sticky foods can get stuck around the brackets and wires and move them out of place. They can also be difficult to clean off.
Some examples of what to avoid packing in your child's school lunch are popcorn, pretzels, corn on the cob, nuts, granola bars, tough meat, chewy candy, caramels, fudge, or gum.
Additional Things You Can Pack in Their Lunch
Your child should be brushing their teeth after every meal, but sometimes that can be hard when they are in a public place. When packing your child's lunch, you can include a portable dental kit with some oral hygiene products they're comfortable with using at school.
Some items to include:
A disposable toothbrush
Mouthwash
Floss or floss pick
Dental wax
Extra orthodontic elastics
Pocket mirror
Cases for removable appliances
A little bit of effort in the morning can ensure your child is maintaining good oral hygiene even when they're away from home!
About the Practice
At Amaze Dental, Dr. Suzanne Najjar and Dr. Caitlyn Le provide high quality dental services to help your child on their oral health journey. The practice offers various orthodontic options, from Invisalign to Fast Braces® to traditional braces, customizing a personalized plan for every patient seeking to enhance their smile. If you have any questions about how to take care of traditional braces, contact the Amaze Dental team through their website or by phone at (972) 230-1100.